Morocco is a well destination in Africa last 10-20 years, which makes it the country that received milions of travelers every year. From its Sahara deserts to its famous little towns such as Chefchaouen and Essaouira, you can go even dipper to explore the less known Morocco attractions to see the Berber villages and the amazing landscapes of the Atlas mountains. By this  you can travel greener and immerse your self in the pure culture and nature. It's a country for unique Gems, life markets, colors, varied landscapes that take you on different adventures and real unique experiences of what you do to do during your vacation. 
You want to travel green in Morocco and reach exotic places?  here are less known attractions in Morocco:
Less known TRAVEL attractions in Morocco - hidden gems Morocco
Often all what we appreciate during traveling is to escape the crowd and connect with nature through traveling, try cultural experiences and immerse your self into the local lifestyle. it's worth also every minutes to explore the crowded  markets and get lost in the Medina of Marrakech, but don't forget to that often the less traveled and less discovered …here is our top list for less touristic places in Morocco
Tafraoute and Sidi Ifni region - nON TOURISTY PLACES IN mOROCCO
Tafraoute will give you an eco-adventure in Morocco to explore the best of the Anti-Atlas moutains, here Argan trees with the snacking roads will offer you a cool drive to reach the little town of Tafraoute. The painted rocks are one of the best attraction to see in Tafraoute in addition to it's little town if you are wishing for some traditional shoes. Tafraoute regoin also is an amazing destination for biking in Morocco during the spring. 
Sidi Ifni on the other hands is less touristic, yet it's a great place to enjoy the beach and discover the market. just a few kelometers from Sidi Ifni. you can get to the famous El Gzira beach, it's also possible to do some quad biking or paragliding here.
Jbel Saghro Mountains - ECO-HIKING Morocco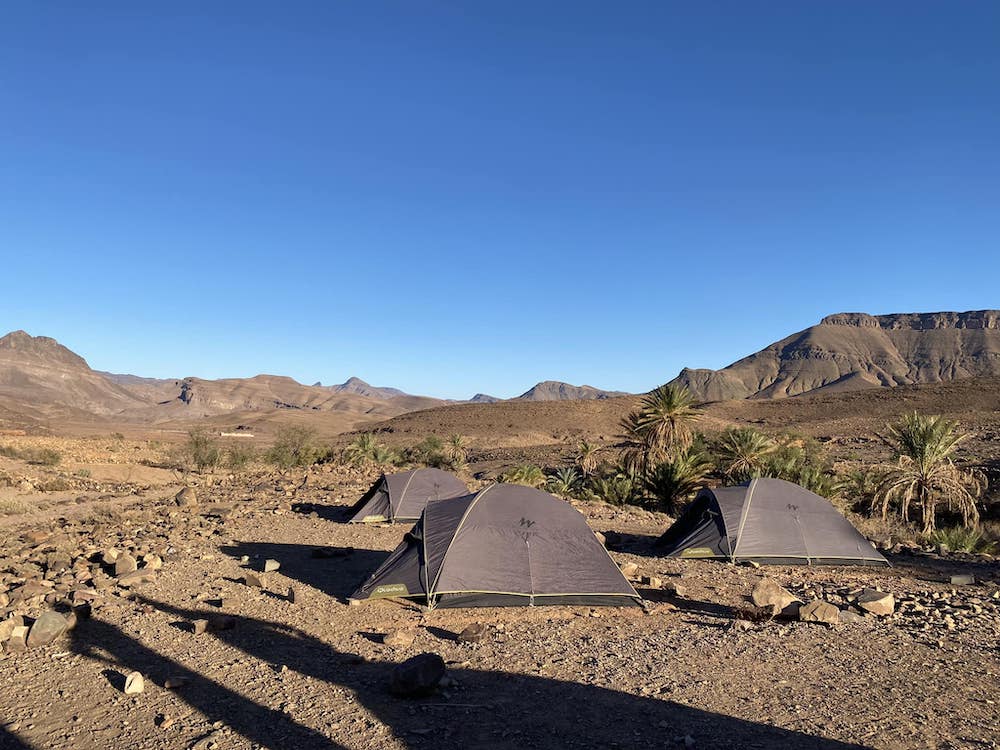 It's a home for Ait Atta tribe in the history of Morocco, volcanic rocks dotted with green fields and little villages, often nomads still live under the goat wool tents although the number if reducing due to the clima change as wella s the world changes last 20 years. Hiking in Jbel saghro opens windown to the local culture as well as nature. It's one of the great experience you can try when visiting Morocco, eco-tourism agencies  offers trips from north to south crossing Jebl Saghro and explore its highlights. it's safe for camping and local doors are sometimes open wide to visitors.
Ait Bouguemez valley and the best villages in Morocco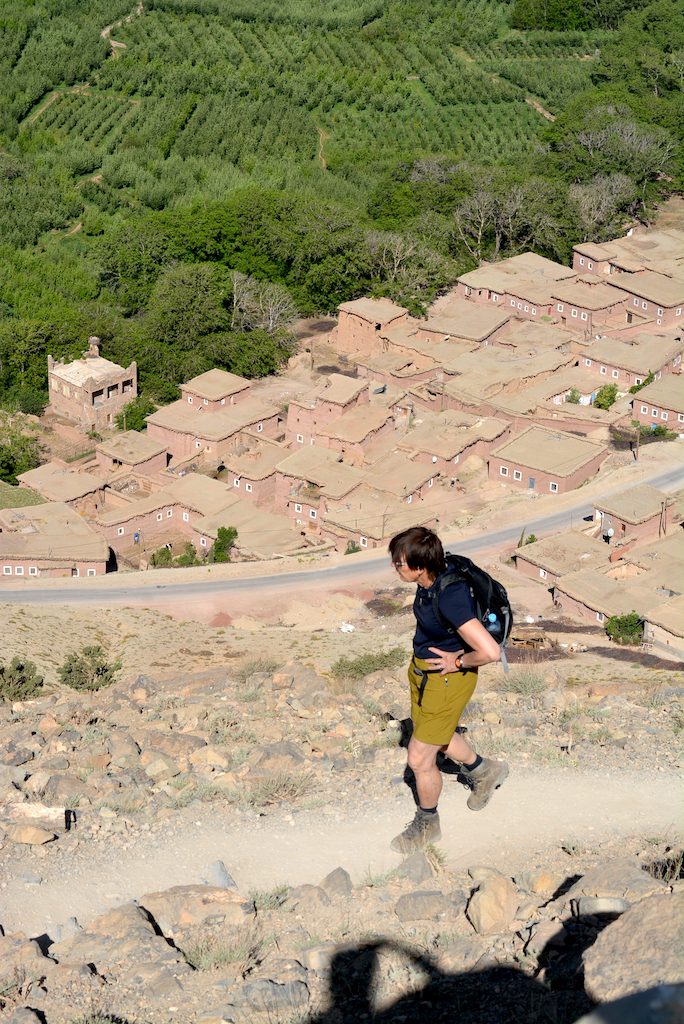 Travel green in Morocco you must visit the valley of Ait Bouguemez, A very less known attraction in Morocco, yet it's offering a great exploration of the Berber culture and nature. The Happy valley of Ait Bouguemez offers opportunities for hikes and immersion in the local lifestyle which is generally remote and authentic.
Imilchil: Less known attractions in Morocco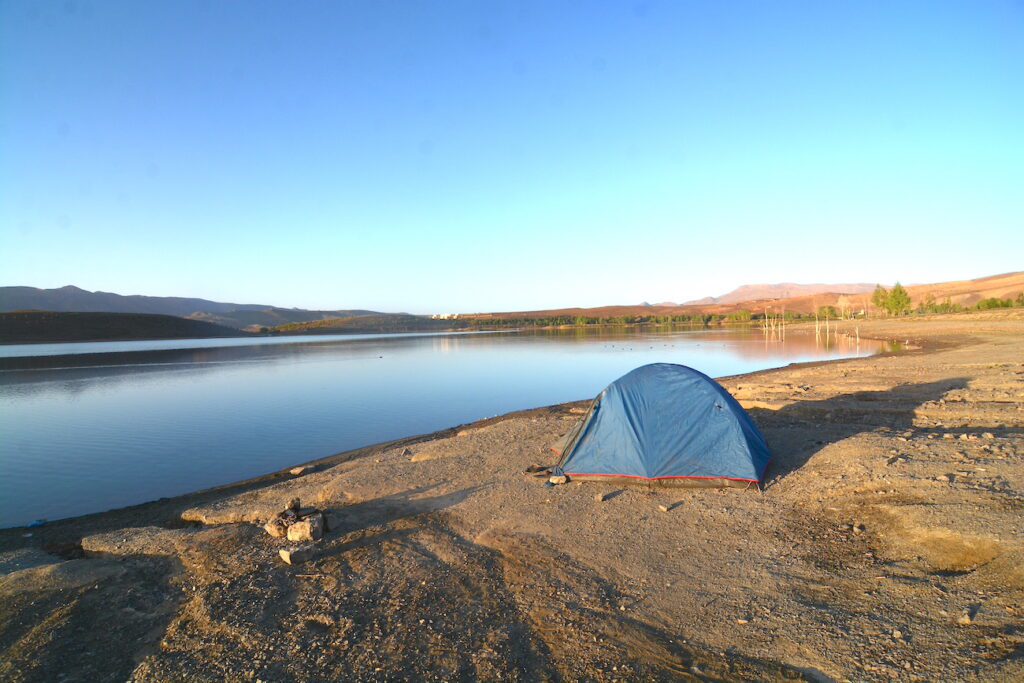 Imlchil is always the favorite place for our eco-adventures and experiences, with its green valleys and little villages it's fabulous drive from Todgha gorges as well as from Khnifra if you come from the north. Imilchil has some of the best lakes in Morocco which attract adventurious people, however it's possible to camp here. Both Isli and Tislit lakes are an amazing place for eco-friendly experiences and less known attractions in Morocco.
Fint Oasis near ouarzazate
This little Oasis situated in few kelometeres from Ouarzazate city in the south of Marrakech, it's less touristic place not to be missed on your way to the Sahara desert. Fint Oasis has some Eco-friendly accommodations and can be an amazing place to spend a night. Don't miss some walks by the River  often it's easy to observe some wild life such as ground squirrels and little turtles and the little fields.
 To enrich your Morocco experience, families here are always open their doors for a cap of tea, it's your window for the local life explore.