eco-friendly Morocco tour- 6 days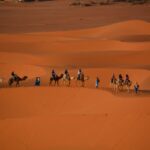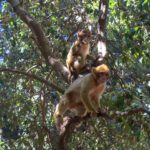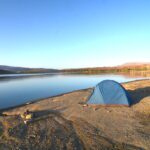 An Eco-friendly Morocco Tour will allow you to explore authentic villages and valleys, meet locals and travel like locals. Daily walking experiences offered by our guide allow you to get in touch with nature and people. Be part of Ecotourism Morocco while discovering South East Morocco, Its valleys, villages, lakes and so much more! 

A unique Morocco green tour to the  Southern region, not just a vacation, but a cultural trip with varied activities and a lot to learn and discover 
6 days eco-friendly Morocco tour Highlights:
Ait Ben Haddou UNESCO site
Ouarzazate city
Nkob Village
Merzouga Erg Chebbi dunes
Dades valley
Todgha gorges
Akhyam Cave
Tislit and Izli lakes
High Atlas forest and trees
Bin El Ouidan lake
Ouzoud waterfalls
6 days eco-friendly tour south Morocco itinerary:
Day 1: Travel from Marrakech to Ait Ben Haddou and Ouarzazate city
Our Eco-friendly tour of south Morocco will head towards the city of Ouarzazate, Enjoy the beautiful landscape of the Atlas mountains along the way and take, a few breaks to admire the views here. Later on, we will continue following Telouat and Ounilla Valley where you will enjoy the Berber villages.
Walk for an hour to explore the UNESCO site of Ait Ben Haddou, known as the backdrop for several international movies such as Game of Thrones and Gladiator. Visit a local artist and optional painting workshop with a lady artist Hafida Zizi
Continue to Ouarzazate where we will spend the night in an eco-friendly accommodation.
Day 2: Ouarzazate to Nkob –  lunch with a local family
Travel more south of Morocco crossing the Anti-Atlas mountains to Draa Valley, Explore the valley of 200km of Palm trees. Amire the landscapes with your local guide while stopping in panoramic views. 
Arrive in Nkob, the village of 45 Kasbahs, here we invite you to a cooking class in a local home with a Berber family to explore more about the culture of the Ait Atta tribes that are generally settled here.
Enjoy 2 hours walk in the village to see and explore the Kasbahs and the little Oasis around. Overnight in a Kasbah.
Duration: 3 hours drive
Meals included: Breakfast and dinner
Accommodation: Kasbah Baha Baha
Optional activities: hiking – Cooking class
Day 3: Drive Nkob to Jebl Saghro – Todgha Gorges
Breakfast at the Kasbah and drive toward the Jbel Saghro Mountains, explore the little valleys along the way with a few breaks to admire the volcanic rocks and the little Berber villages. We reach Todgha Gorges where we invite you for 3 hours hike with your local guide, this hike is around the Kanyons of Todgha Gorges. Here it is one of the famous destinations for rock climbing in Morocco.
Duration: 4 hours drive/ 2-3 hours hike
Meals included: Breakfast -Dinner
Accommodation: Auberge le festival
optional activities:
Day 4: Todgha Gorges to Imlilchil – Visit Isli and Tislit Lake
Our green tour continues to discover the culture of the Amazigh people in the High Atlas mountains. Today we stop to explore the gorges of Todgha before we follow the green valleys towards Imlilchil, here often we can observe nomads along the way and it's an opportunity to stop by for some Moroccan tea.
Stop at Agdal to explore the Akhyam caves.
We reach Imlichil we stay in a guest house, afternoon we drive to explore the beautiful lakes of Isli and Tislit.
Duration: 4 hours
Meals included: Breakfast + Dinner
Accommodation: Auberge chez Bassou
Optional activities: hiking 
Day 5: Travel from Imilchil to Ben El  El Ouidan
Travel through the forest and small pastures from Imilchil, with an amazing view along the way.
By the Afternoon you reach Bin Elouidan Lake where you can enjoy a refreshing kayaking or just a walk around the lake.
Duration: 5 hours drive
Meals included: Breakfast and  Dinner 
Accommodation:  Dar L'eau vivant
Optional activities: Hiking, Kayaking
Day 6: Drive from Bin El Ouidan to Ouzoud Waterfalls – Travel to Marrakech
After an enjoyable stay in Ben El Ouidan Lake, we drive to Ouzoud Waterfalls, Hike for 2 hours around the falls, and enjoy the nature of the surrounding of the biggest waterfalls in Morocco. Later on, we drive to Marrakech overnight.
Duration: 4 hours drive
Meals included: Breakfast  
Accommodation:  None ( upon request)
Optional activities: Guided tour in Marrakech, Hammam, cooking class
To know about 6 days Eco-friendly Morocco tour
We are ready!  get in touch now and book you Morocco Green Tour!