4 days trek Atlas mountains- Yagour and Afra plateau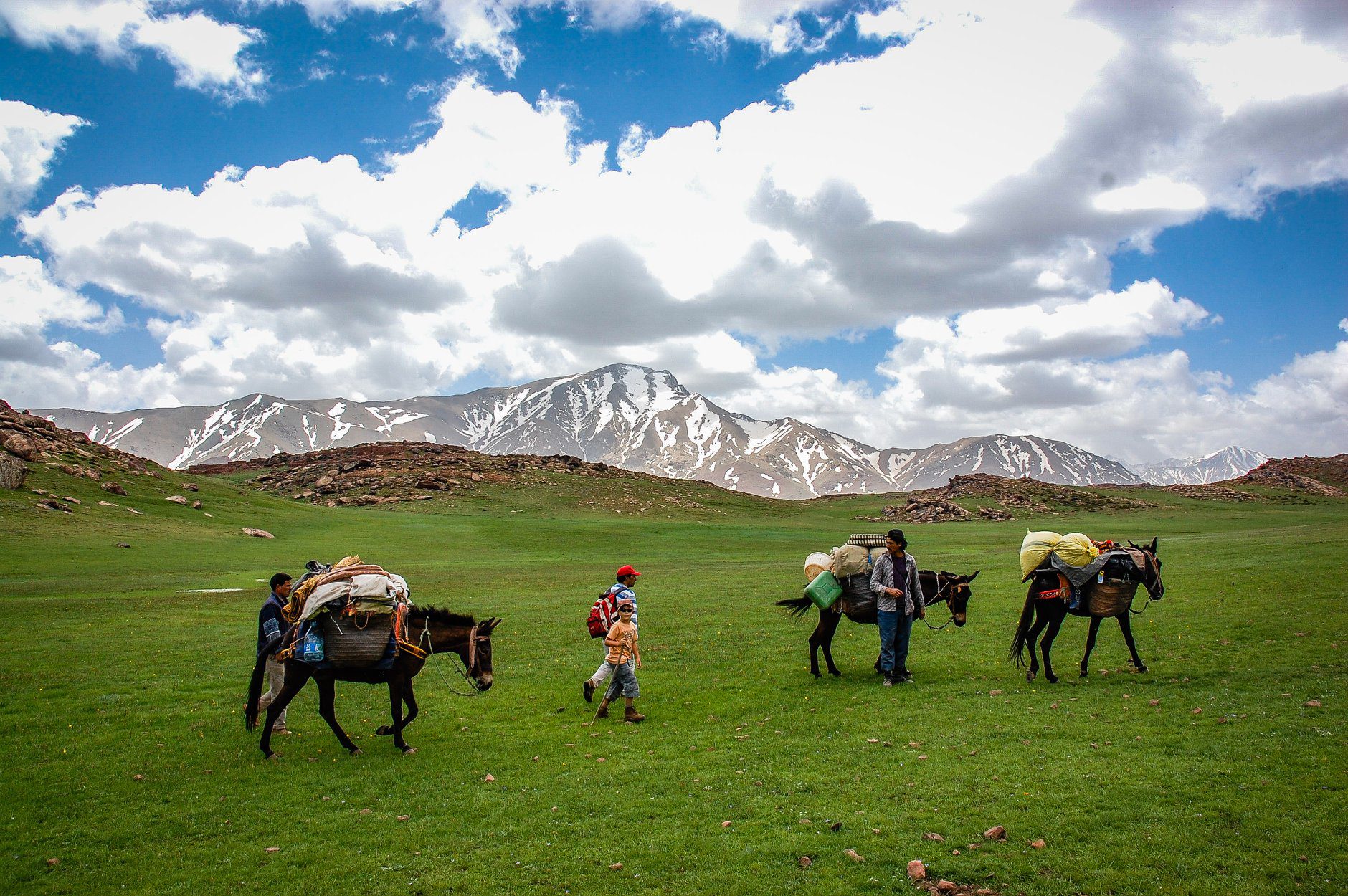 4 days trek Atlas mountains will take you on an Eco-friendly trip to explore the best plateaus of the High Atlas mountains. Cross Berber villages and valleys with a local guide, This trekking trip from Marrakech will take you on 4 days/3nights adventure to camping in the wild of Moroccan mountains, first is at Yagour Plateau, known as a green pasture with amazing landscapes along the way, the second is at the valley of Tighdouine after an amazing hike through Berber villages and fields and last will be camping at Afra plateau, where the streaming water create an extraordinary view.
As usual, Morocco Green Tours will take you away from the crowded cities to explore some amazing natural spots. Discover the mysterious Berber Amazigh culture and lifestyle. Do you like hiking and camping? this trek is for you!
4 DAYS ATLAS TREKKING MOROCCO OVERVIEW:
Duration: 4 days/ 3 nights
Departure: Marrakech
Arrival: Marrakech
Best time to do: from March
Guiding: certified mountain guide
Transport: comfortable toursim transport
Type of the hike: Eco-friendly
Outline itinerary:
Day 1: Travel from Marrakech to Ourika valley – hike to Yagoura Plateau – camp at the plateau
Day 2: Hike from Yagour plateau to Azgour village – camp at Azgour
Day 3: Hike from Azgour to Afra plateau – camp in Afra plateau
day 4: Hike for 2hours – Drive back to Marrakech
Atlas trekking Morocco- what to expect?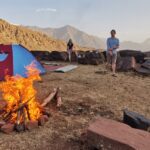 Most of our hikes are in the Atlas mountains, some hikes such as Toubkal Peak or M'goun Peak can be challenging and need a certain level of fitness, however, trekking in Morocco doesn't need technical knowledge as long as you love it, you can do it. 4 days trek atlas mountain, is an easy-going hike that will take you into a camping experience as well as hiking and connecting with nature. Each day you will have proximity 5 hours of hiking with your local guide while you will enjoy the lunch breaks to take your breath and enjoy also the nature of the Atlas mountains.
During the journey of this travel green trek, we will introduce you to the local communities as well as the fauna and flora of this region. You will only take your small backpack to make your hike easy and comfortable at the same time.
You will have an enjoyable trek while camping in the wild of Morocco, each day we offer a varied Moroccan food with Lot's of Moroccan mint tea 🙂
4 days Atlas Trekking Morocco itinerary:
Day 1: Travel from Marrakech to Ourika Valley – Hike to Yagour plateau
Our trekking trip starts in Marrakech, we pick you up at 08 am and drive you to Ourika Valley, at a small village calls Tazitounte we meet our muleteer's team and from here the adventure began. with our local guide, you hike with hour guide for 4 hours crossing small Berber villages along the way, following a path that leads us to the Yagour plateau. Stop for lunch made by our cook just at the beginning of the plateau.
Later on, we continue our Atlas trek in Morocco to reach the middle of the Yagour plateau for our camping place. Explore the surrounding and enjoy nature at leisure.
Day 2: Trek from Yagour Plateau to Azgour vallage
Today hike in the Atlas Mountains will cross the amazing landscape of the green plateau, the river, and often the snowy peaks, often here we cross the shepherds and small local communities that live seasonally grazing their sheep on the plateau. We stop by to observe the rock engraving, which will take us deep into the history of the area.
Admire the Berber villages and the path down to the valley of Tighadouine. Reach Azgour where we will camp for tonight by the river.
Day 3: Hike from Azgour village to Afra plateau
After packing up, We start our hike in the Atlas Mountains to another beautiful plateau named Afra. On the way, we will cross several Berber villages giving opportunities to interact with locals and discover more our their culture. 
Arrive at the Afra plateau and wild camp in the vast green fields. If you are into cold showers, here there is a little waterfall to enjoy.
Day 4: Hike from Afra Plateau to Taddart – Travel to Marrakech
Our last day trek in Atlas Morocco will take us to the main Tizi N Tichka road where we will meet our driver. Head back to Marrakech.
Transfer by a tourism car on the first and last day
English speaking guide
Mules for luggage
Cook
3 nights camping
3 dinners – 3 breakfast-3 lunches
Camping equipment ( tent, mattress, cooking/eating equipment)
Sleeping bags ( available to rent)
Tipping and gratitudes
Travel assurance
Personal hiking gear
The gear is depending on the season, however this are required for this hike:
Warm jacket
Hiking shoes
Lamp or head torch
Sleeping bag
Water bottle