Deep Atlas mountains explore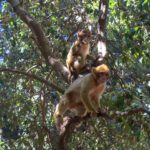 Overview: Atlas moutains explore
Deep Atlas Mountains Explore is your green tour of hidden Morocco, which allows exploring the best valleys, lakes, gorges, and forests. Visit Ait Bouguemez Valley, and Taghia Gorges, and hike to Imsfrane summit ( la cathedral). Make the most of your visit to the High Atlas mountains to enjoy the breathtaking view, walk in the valleys, meet locals at their Berber houses, test the local cuisine, Enjoy the handicrafts, and try some mountain outdoor activities…Go Green and travel green!
Explore the valley of Ait Bouguemez
Hike to Sidi Mousa granary
Dinausor food prints in Ait Bougeumez
Zaouit Ahnsal and it's Berber villages
Hike to Taghia Gorges
Geopark M'goun exploration
Drive to Imsefrane through the mountain road
Hike to Imsefrane ( la cathedral)
Meet and interact with locals along the trip
Duration of the trip:  5 days/ 4nights
Accommodations:
Transport: tourism transport 4wd cars/ mini bus
Departure: Trip from Marrakech
Arrival: Marrakech
Type of the trip: Eco-friendly/ Explore/ nature/ culture
Deep Atlas mountain explore itinerary :
1st day: travel from Marrakech to Ouzoud waterfalls – Travel to Ait Bouguemez valley
Our deep Atlas mountain explore green tour starts at Marrakech city, We pick you up at 8 am at your Riad hotel or possibly at the Airport. Drive to Ouzoud waterfalls where you can go for a hike in the magnificent Middle Atlas mountain. here you can observe the Barbary apes on the trail.
We stop in Azilal for lunch in a local restaurant.
Admire the landscape of the High Atlas mountains while driving to Ait Bouguemez Valley.
Duration: 5-6 hours drive
Accommodation: Guest house
Included meals: Dinner
2nd day: Explore Ait Bouguemez valley
Visiting Ait Bouguemez Valley with your local guide will take you hiking to the top of Sidi Moussa granary and enjoy a great view of the surrounding.
Later on, we invite you to explore the lifestyle of Berber villages as well as their fields of apples and walnuts and local crafts. Enjoy Lunch at a Berber house by a local family.
Go explore the Dinausor footprints, situated in Ibaqlliwen Vallage before you go back to your accommodation.
Duration: 4-5 hours walk – 30 minutes drive
Accommodation: Guest house
Included meals: Breakfast, lunch, and Dinner
3rd day: Travel to Zaouit Ahnsal – Hike to Taghia Gorge
Travel to Zaouit Ahnsal, one of the mountain valleys in the High Atlas mountains, Here enjoy the 2-hour hike that will take you deep to the Taghia Gorges, one of the famous destinations for rock climbing in Morocco. Admire the springs and explore the Berber culture with a local guide.
Duration: 2-3 hours drive
Accommodation: Guest house
Included meals: Breakfast+lunch+Dinner
Optional activity: Rock climbing
4th day: Taghia gorges to the cathedral – Enjoy nature at Imsferan cathedral
Explore deep Atlas mountains through an off-road that crosses the forest of  Oak and pine trees. Reach the Cathedral Imsferane, often rafting is an optional activity to try here at Asif Melloul. Hike around the river and explore the region with your local guide.
Overnight at a guest house.
Duration: 3-4 hours drive
Accommodation: Guest house
Included meals: Breakfast-lunch and Dinner
Optional activity: Rafting at Asif Melloul
5th day: Hike to Imesfrane Summit- Drive to Marrakech
Our last day at Deep Atlas mountain exploration will be a challenge to climb Imsefrane Peak 1872 meters, hike with your guide through a beautiful trail, well designed to offer you a gate to experience the mountains of Morocco.
Enjoy the breathtaking view of the surrounding before you hike down to your guest house for lunch.
Travel to Marrakech in the afternoon.
Duration: 5 hours hike + 5 hours drive
Accommodation: Guest house
Included meals: Dinner
Comfortable car with an English speaking drive
Local guides
4 nights accommodation at guest houses
Fall support and guiding during the trip
Enough time to enjoy every part of the High Atlas mountains
Meals made by local families
Local guides
Pick up at your hotel/Riad in Marrakech on the first day
Drop off on the last day at your hotel/Riad in Marrakech
Lunch on the first and last day
Tips 
Accommodation in Marrakech ( upon request)
Travel assurance
We are ready!  Get in touch now and book you Morocco Green Tour!